Key Benefits
3 pt. or pull type units
5′, 7′, 10′ and 15′ sizes
No-till
Native grass seed hopper available
Convert from no-till to conventional by pulling one pin per row
Main hopper 3 bu/ft capacity
Small seed hopper .27 bu/ft capacity
7-1/2″ spacing
5′ pull type drill is excellent for planting between rows in vineyard
Remlinger Manufacturing Co. offers their 2300 Series line of No-Till Drills, in 5′ through 15′ sizes. Small seed and native grass boxes are also available. The basic drill, with the large seed hopper only, can be used as a no-till drill in the traditional sense. It is capable of drilling a wide variety of beans, peas, wheat and larger grass seed. This basic setup can also be used to renovate existing pastures or create new pasture areas.
A small seed hopper can be added to the basic drill setup which will allow you to drill a wide variety of alfalfas, clovers, ryegrass and radishes. These seeds are normally used as a cover crop providing nutrients, loosening of the soil and weed control. The 5′ pull type drill is excellent for planting cover crops between rows in a vineyard.
The native grass and small seed hoppers can be used in any combination with the basic drill setup. Each can be added at any time. The Remlinger 2300 Grain Drill is capable of performing a wide array of applications across your farming operation.
Equip your Remlinger 2300 Grain Drill to fit your specification.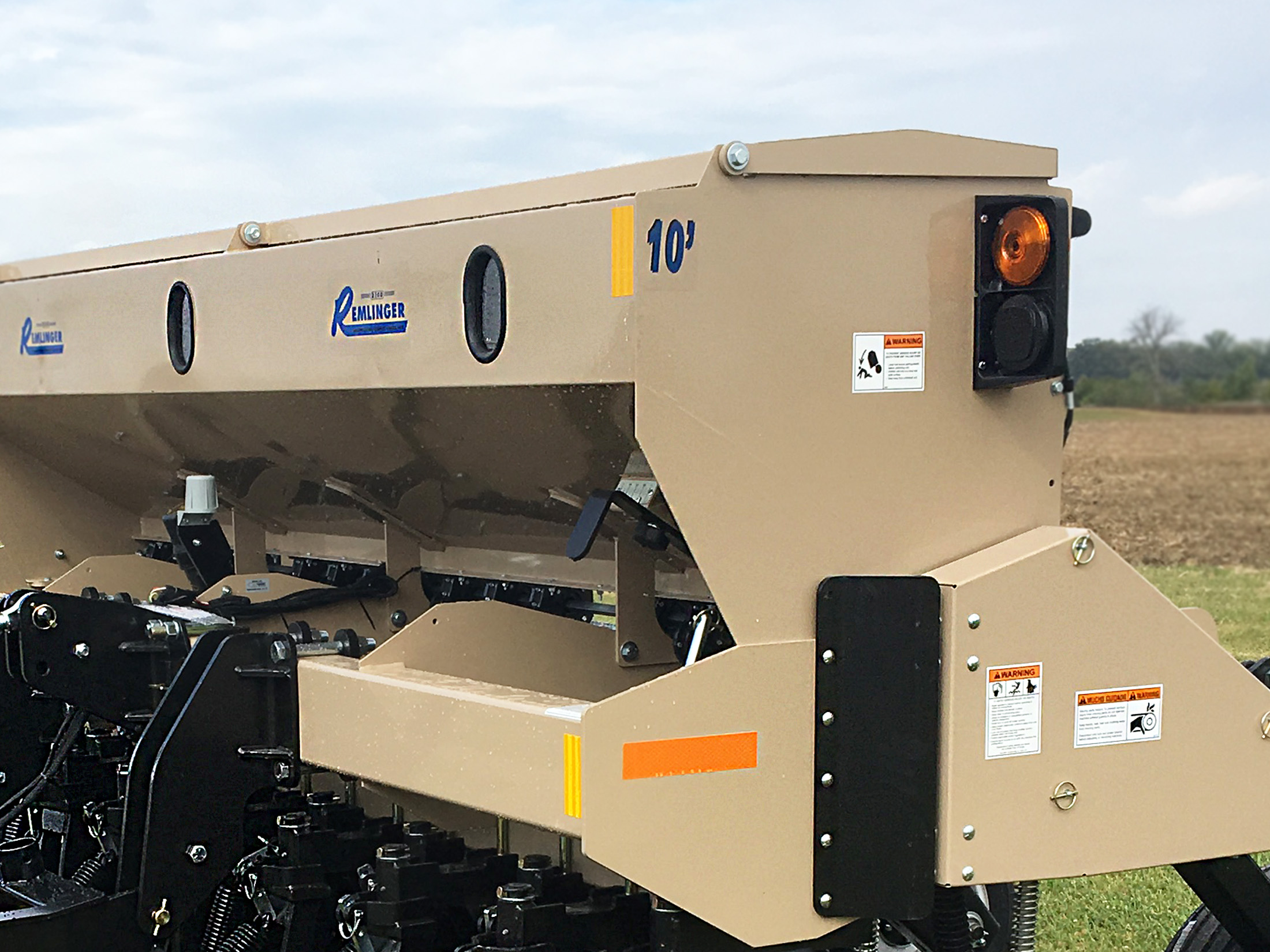 Standard Large Seed Box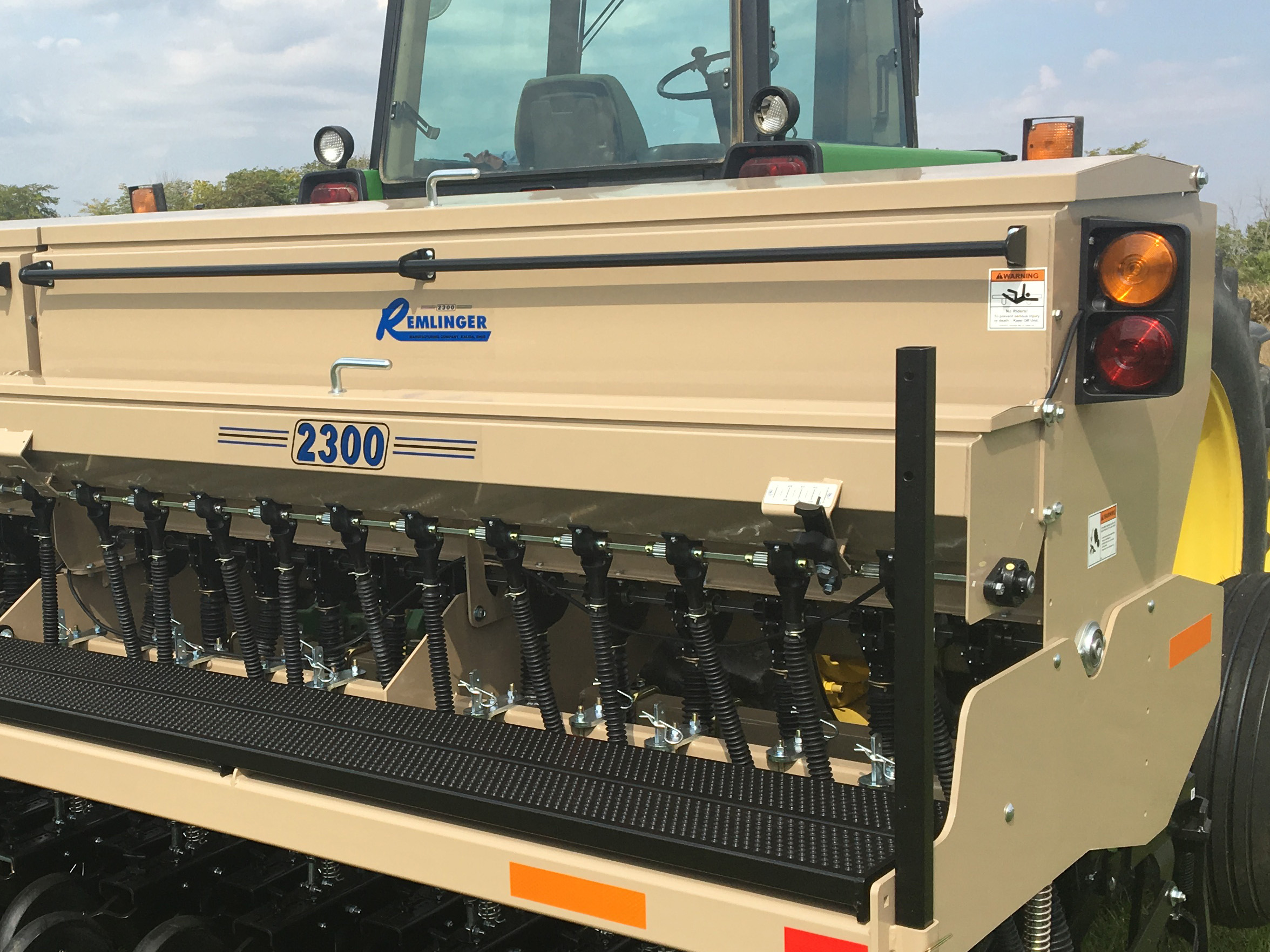 Large Seed Box with Small Seed Box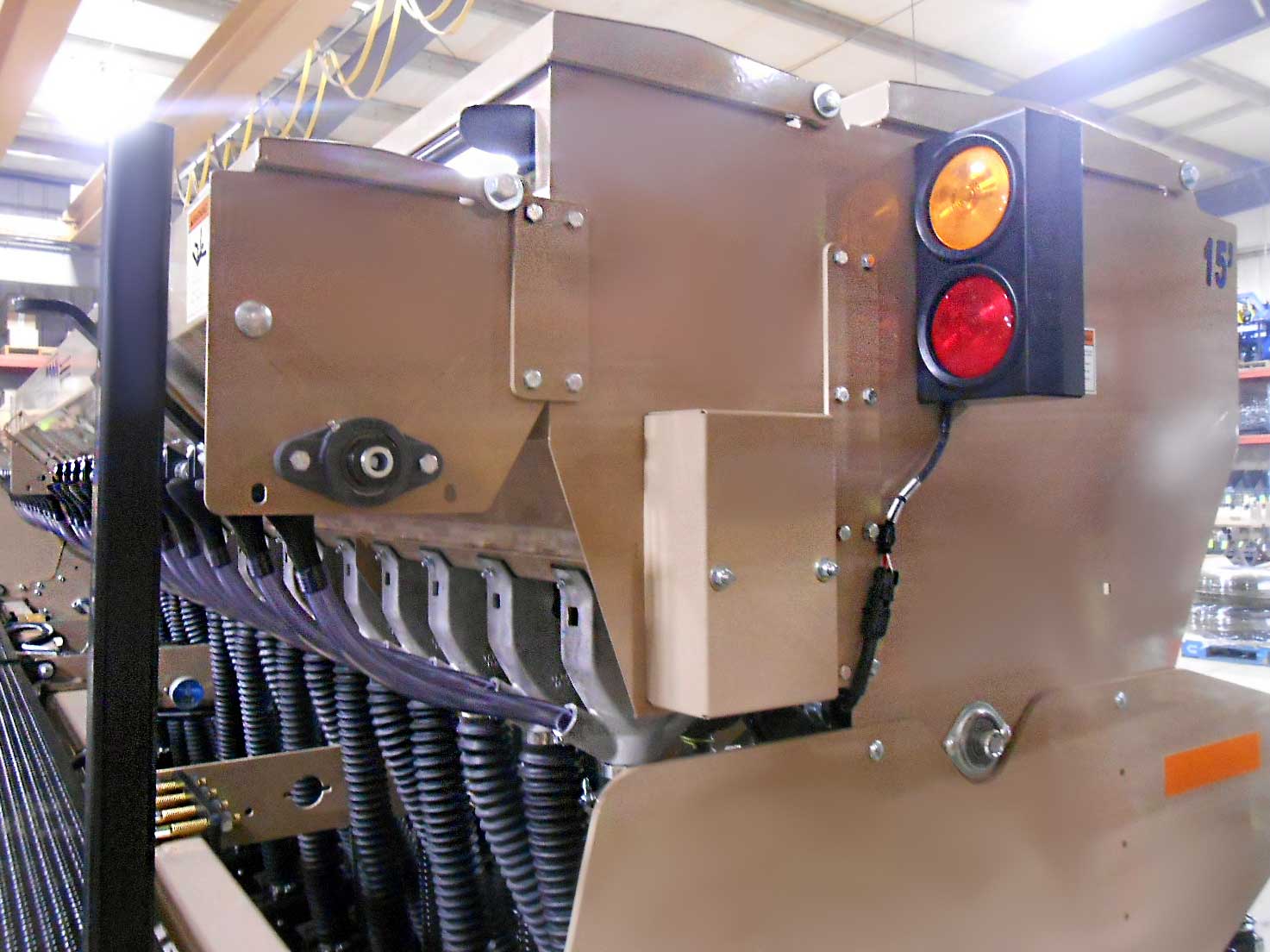 Large Seed Box with Small Seed Box & Native Grass Attachment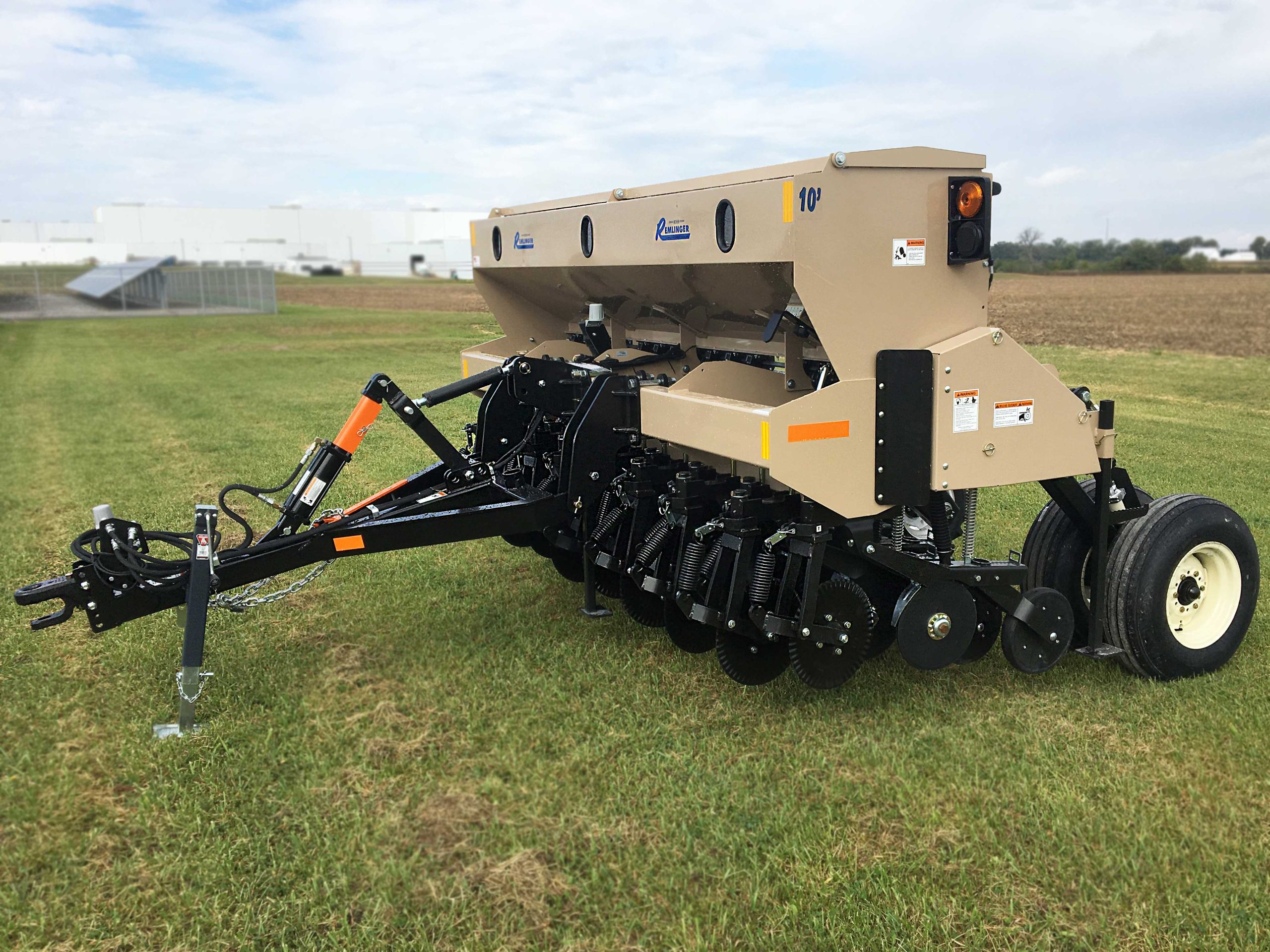 Pull Type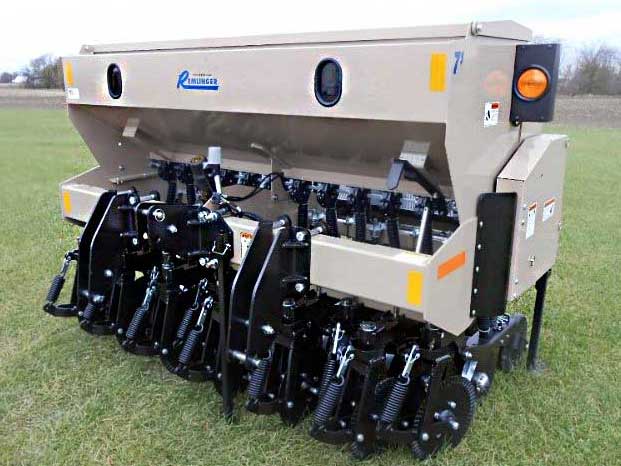 3-Point Mount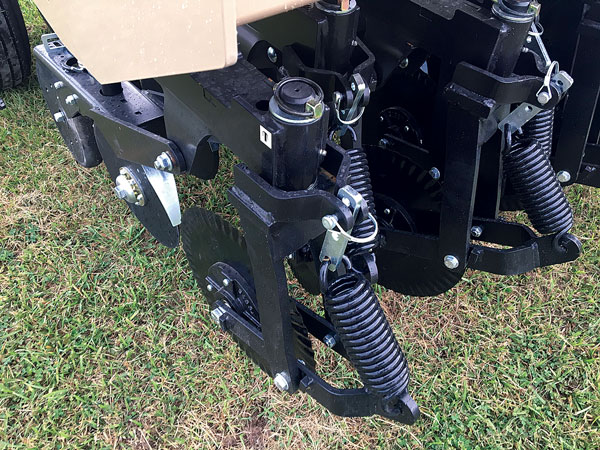 Double Disk & Pin to Convert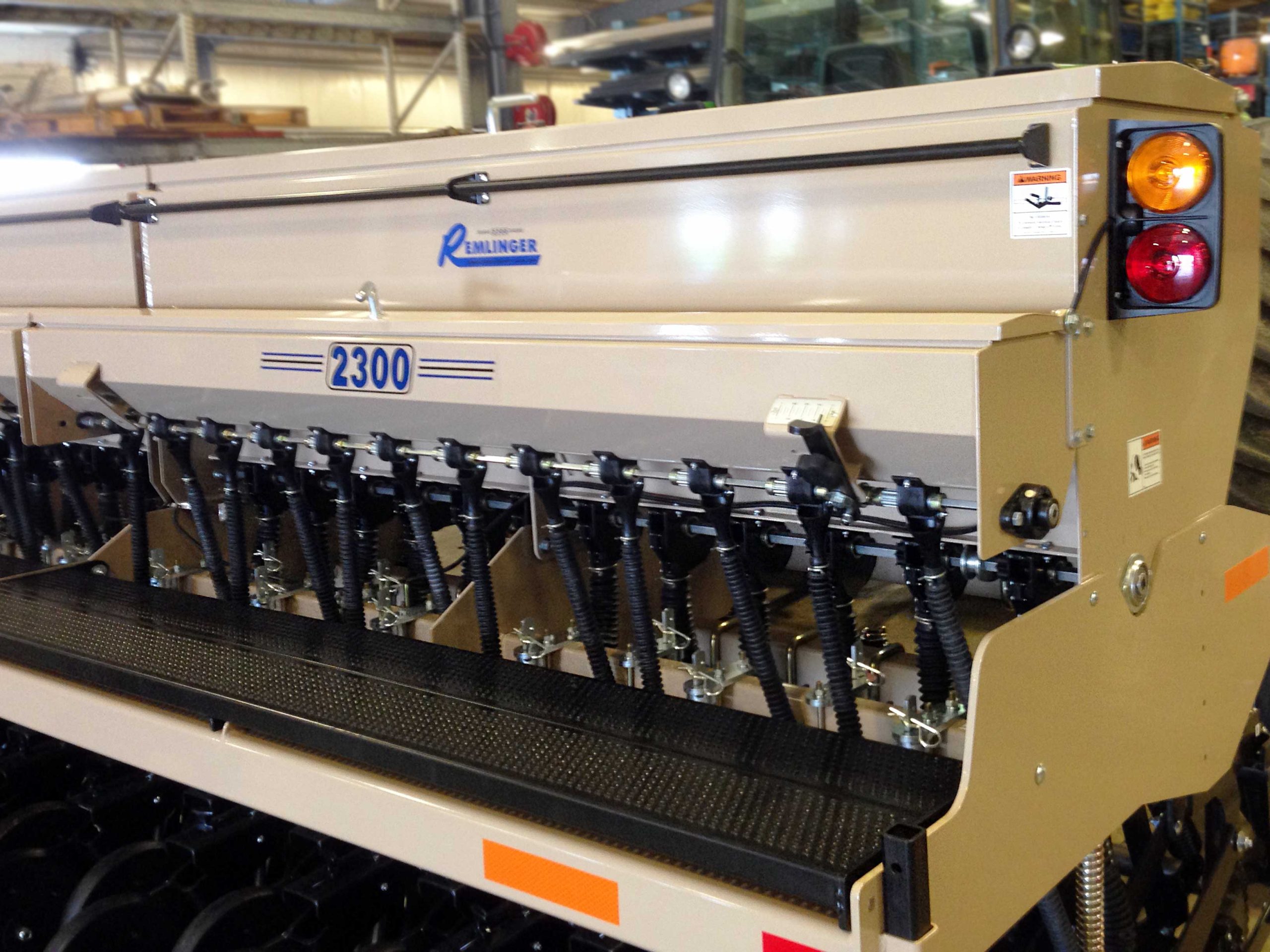 Walkboard with Small Seed Adjustment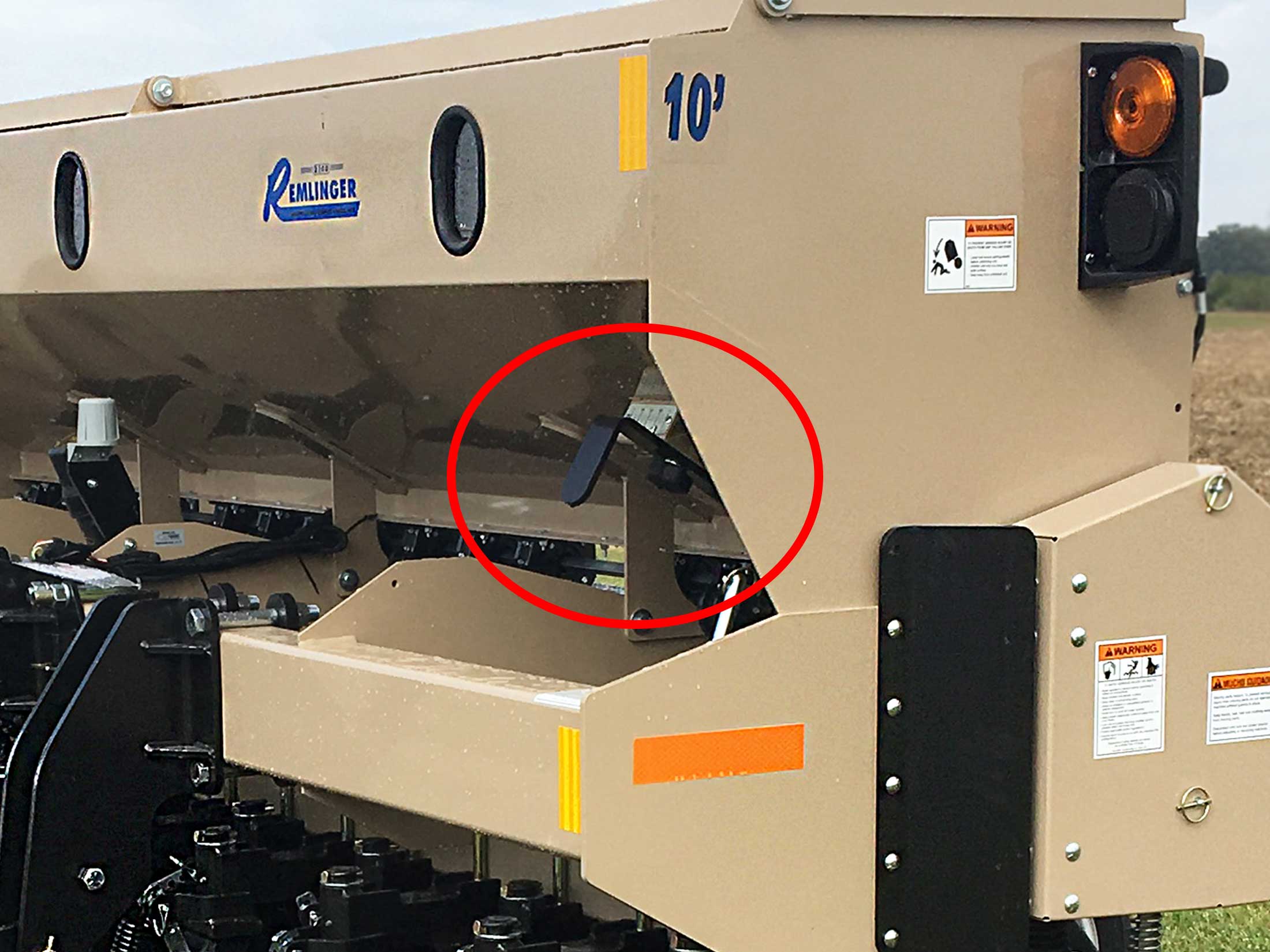 Seed Rate Adjustment Lever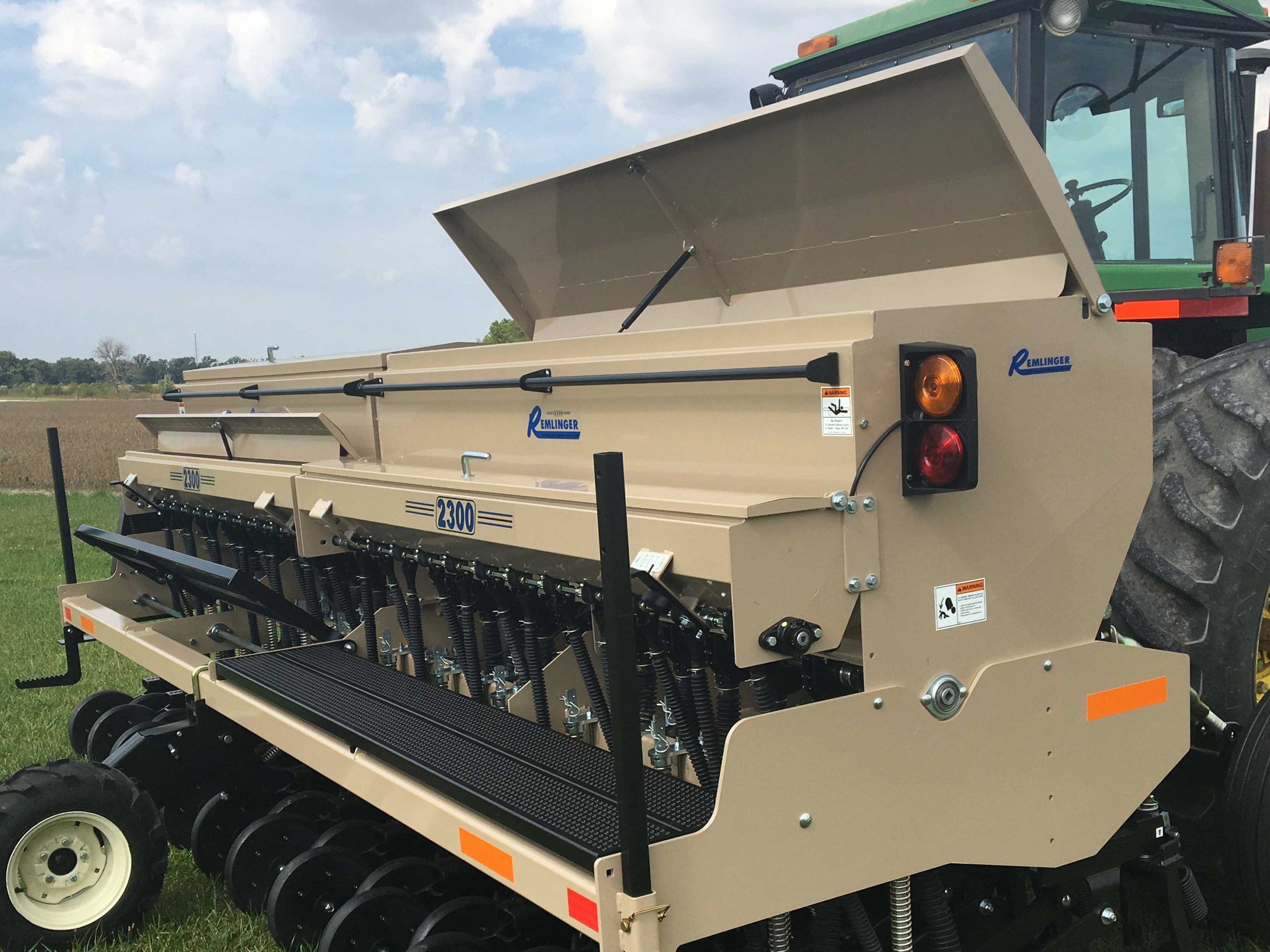 Latch on Lid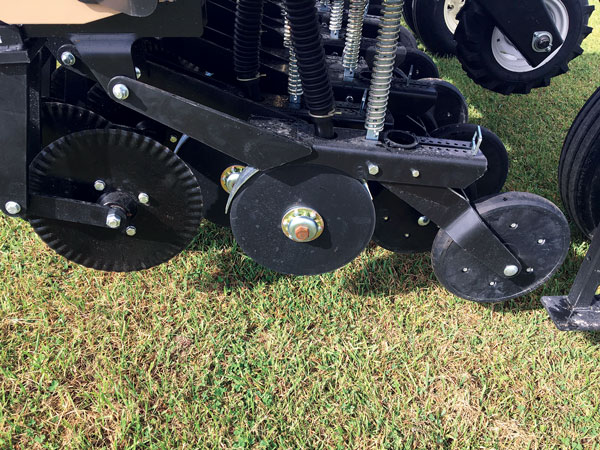 "D" Handle Adjustment & Heavy Duty Down Pressure Spring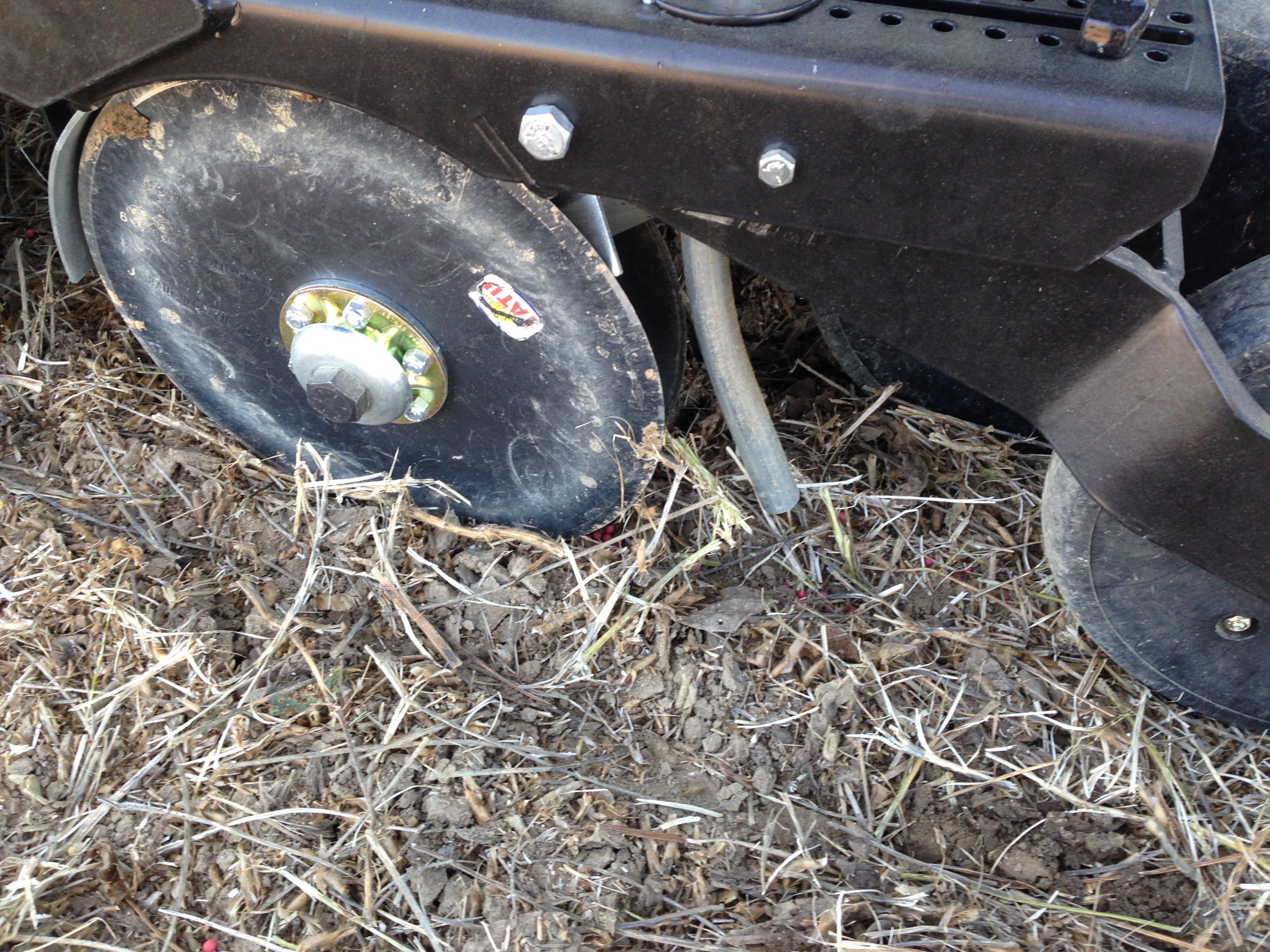 Seed Tube
The Remlinger 2300 No-Till Grain Drill has it all! Calibration is an ease with a firm but smooth movement of the meter lever and sprocket combinations. We have planted hybrid pearl millet, wheat, rye, ryegrass, and oats using the drill, which have their own desired seedbeds. The drill has created a great seedbed for all of them. The drills adjustments allow us to easily acquire the correct seed depth for the various field conditions that we plant while leaving a smooth planted field.
The coulter adjustment allows the operator to obtain the correct depth and pressure to plant in many field scenarios from heavy cover to clean fields where the coulters can easily be removed. Access to the seed bins and sturdiness of the platform gives the sense of safety during seed refills, coming from a place that has operations ranging from older teenagers to an operator in their 80's. The drill is built to be tough, the components are made well, and the operation is simple. With the quality of fabrication of this drill, I feel this drill is an excellent investment for our operation and its benefits are showing in the small grains that we have sown.
Wheelus "Trey" Davis, Abraham Baldwin Agricultural College – Tifton, GA